Regular price
$11.95 CAD
Sale price
$11.95 CAD
Unit price
per
Sale
Sold out
Shipping & Returns

$16 BC-Wide Shipping
$25 Canada-Wide Shipping
30-Day Return & Refund for Unopened Items in Original Packaging
Silicone Encapsulated
If you're looking for soft and glowing landscape lighting, we have the perfect LED. Because our G4 Base 1.5w LED is 2800k, it's the ideal warm white for creating welcoming highlights within your yard.
The LED is encapsulated in silicone to seal the bulb from outdoor elements, making it extremely resistant to high and low temperatures. It's because of this resistance makes this bulb an ideal option for most landscape lighting applications.
Long Life Time
Did you know LEDs have longer lifespans than incandescent or halogen bulbs? Because of this, we use LEDs in all of our low-voltage lights.
These bulbs have an average lifespan of around 30,000 to 50,000 hours - that's 3.5 to 5.5 years of constant use! Even better, we don't use long-lasting bulbs in our fixtures, but we also build the light fixture to last a lifetime. As a result of combining these 2 long-lasting elements, Silhouette Lights landscape lighting systems are durable and low-maintenance.
12v AC
2800k
1.5w LED
Silicone encapsulated
G4 base
The G4 Base 1.5w LED is included in most of our path lights and step lights. The fixtures are as follows:
PL101B & PL101BRS
PL125
PL150B, PL150BRS, & PL155
PL185B & PL185BRS
PL175
DL308SQ
DL305BO, BL, SSO, & SSL
Share
View full details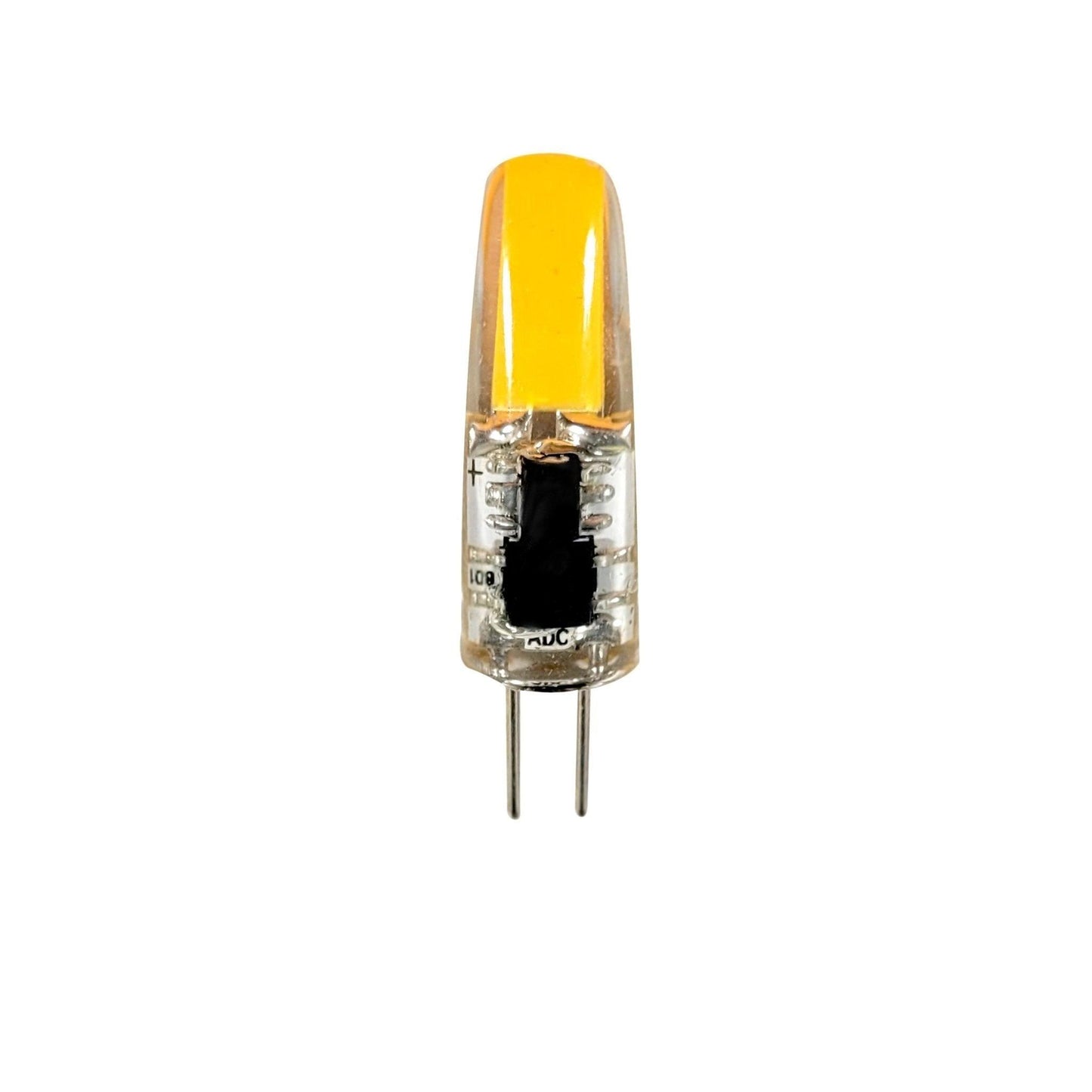 We Think You Might Like These Too
Essential Items for Your Project