Explore Our Premium Quality Landscape Light Fixtures
What Makes Us Different?
When it comes to outdoor lighting, we understand that you have a choice between DIY fixtures from big-box stores and professional-grade options. Take a closer look at why investing in quality lighting from Silhouette Lights is the smart choice for your landscape.
A Closer Look at Price

Don't compromise on quality for a cheaper alternative. Sure, big-box store fixtures may have a lower price tag, but remember, you get what you pay for. Our fixtures may be priced slightly higher, but they are built to last.

A Closer Look at Quality

Say goodbye constantly replacing fragile fixtures and hello to long-lasting, reliable illumination.When it comes to outdoor lighting, quality matters. Unlike mass-produced box store options made from cheap materials, our fixtures are constructed using only premium materials.

A Closer Look at Warranties

Trust in our commitment to delivering excellence. We stand behind the quality and performance of our products. Our warranties are designed to provide you with peace of mind.
Why Premium Landscape Lighting?
Bring Out the Beauty

Greet your family and guests with delight no matter the time of night.

Ensure Safety

Keep pathways, decks and gardens visible to help to prevent trips and falls.

Improve Security

Deter unwanted visitors by keeping the grounds of your home well lit.

Save Energy

Save up to 85% in energy costs with high efficient low voltage LED lighting.
Gain Access to Exclusive Discounts
Unlock big savings with just a few clicks - Sign up for your free account today!
Get Wholesale Pricing
Your DIY Questions Answered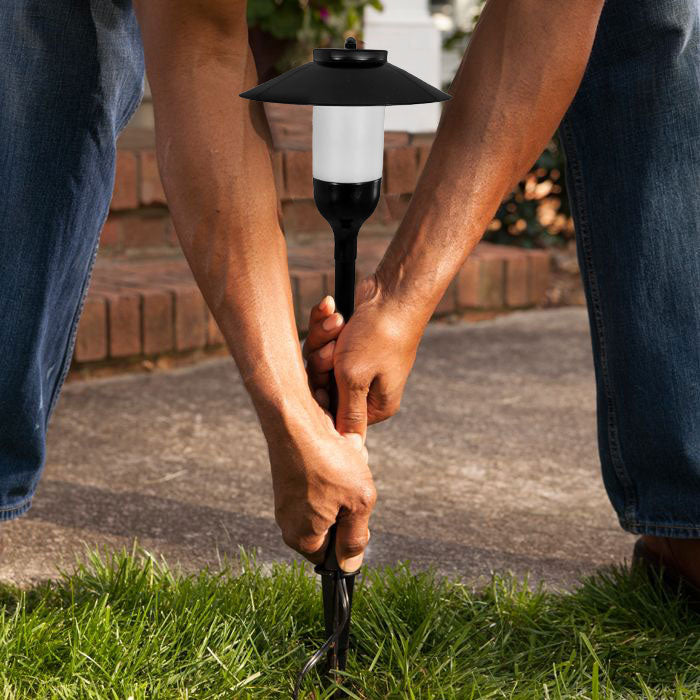 What is low voltage LED lighting?

Low voltage landscape lighting is a lighting system that is designed to illuminate your outdoor spaces, such as gardens, pathways, and patios, using a low voltage power source.

Silhouette Lights are Low voltage (12V) landscape lighting that are ideal for residential and light commercial use. The LED bulbs in our low voltage lighting save up to 85% of electricity compared to conventional incandescent and halogen bulbs. Our lights are easy to install and maintain and are built to last.
Can I install low voltage landscape lighting myself?

Absolutely, you can install low voltage landscape lighting yourself if you have basic electrical knowledge and skills.

If you are unsure about your ability to safely install the system, it is best to hire an experienced professional to do the job for you.
Can I add additional lights to my existing low voltage landscape lighting system?

Yes, you can add additional lights to your existing low voltage landscape lighting system. However, it is important to ensure that your transformer can handle the additional load and that you use wire connectors to properly connect the new lights to the existing wiring.
Can I install low voltage landscape lighting in wet areas?

Yes, you can install low voltage landscape lighting in wet areas such as near fountains, ponds, or waterfalls. However, it is important to choose fixtures that are rated for wet locations and to follow all safety guidelines for outdoor electrical installations.
How do I install low voltage landscape lighting?

To install low voltage landscape lighting, you will need to follow these steps:

Choose the location for the transformer and determine the length of wire needed to connect it to the lights.
Dig a trench for the wire and bury it at a depth of at least 6 inches.
Install the transformer and connect it to the wire.
Install the lights in the desired locations, connecting each one to the wire using wire connectors.
Test the system to ensure that all lights are working properly.
What is a trnasformer and why is one needed for Silhouette Lights to work?

To install low voltage landscape lighting, you will need a transformer to reduce the 120-volt output from your house's electrical system to the 12 volts used by low voltage Silhouette Lights.

Our transformes come in 3 versions. You will first want to determine how many and what specific low voltage landscape lights you plan to use for your project. Once the quantities and models have been chosen you can then properly size your transformer by multiplying the number of each light by the watts used and then add all the watgages together.

The wattage of all the low voltage landscape lights added together needs to be less than 80% of the transformer's capacity. Remember that you may want to leave room on the transformer to add additional fixtures in the future.
How do I troubleshoot low voltage landscape lighting that is not working?

If your low voltage landscape lighting is not working, you can troubleshoot the issue by following these steps:

Check the power source – ensure that the transformer is plugged in and receiving power.
Check the wiring – inspect the wiring connections to ensure that they are properly connected and free from damage.
Check the bulbs – make sure that the bulbs are properly seated and not burned out.
Check the timer – ensure that the timer is set correctly and functioning properly.
Check the photocell – make sure that the photocell is not obstructed and is functioning properly.
What about sollar lights?

In the short term, the appeal of solar lights for their cost and ease of installation may be a consideration. The downside of solar lights likely outweigh their benefits. Solar lights are no where near as bright as low voltage LED lights. As well, the run time and need to be placed in areas without cover greatly limit their usability. Finally, solar lights are general made of plastic materials and just don't have the lifespan of Silhouette Lights.
How do I maintain low voltage landscape lighting?

To maintain low voltage landscape lighting, you will need to follow these steps:

Clean the lights regularly to remove dirt, dust, and debris.
Check the connections periodically to ensure that they are secure and free from corrosion.
Replace any burned-out bulbs promptly.
Adjust the lights as needed to ensure that they are aimed properly.
Inspect the wire connections periodically to ensure that they are secure and free from damage.
How long will low voltage landscape lighting last?

The lifespan of low voltage landscape lighting depends on several factors, including the quality of the fixtures, the type of bulbs used, and the frequency of use. However, with proper maintenance and care, low voltage landscape lighting can last for several years.
Why are Silhouette Lights more expensive compared to box store light prices?

With landscape lighting, the difference between a "cheap" and an "expensive" landscape lighting system isn't just the price, almost always it will be reflected in the results. By choosing the cheaper alternative, you may end up spending more because it generally doesn't last as long, which means constant cost of repair, downtime and aggravation. Performance, reliability, serviceability, durability and function are the most important aspects in choosing lights with price way down on the list. Simply put- cheap products don't last.
What are the benefits of outdoor lighting?

Silhouette Lights increase home security by deterring intruders who operate under the cover of darkness. It improves safety, because trips and falls are less likely on well-lit paths and walkways. Last but not least, our lights enhance your home's look and curb appeal.
Warranty, Shipping & Delivery FAQ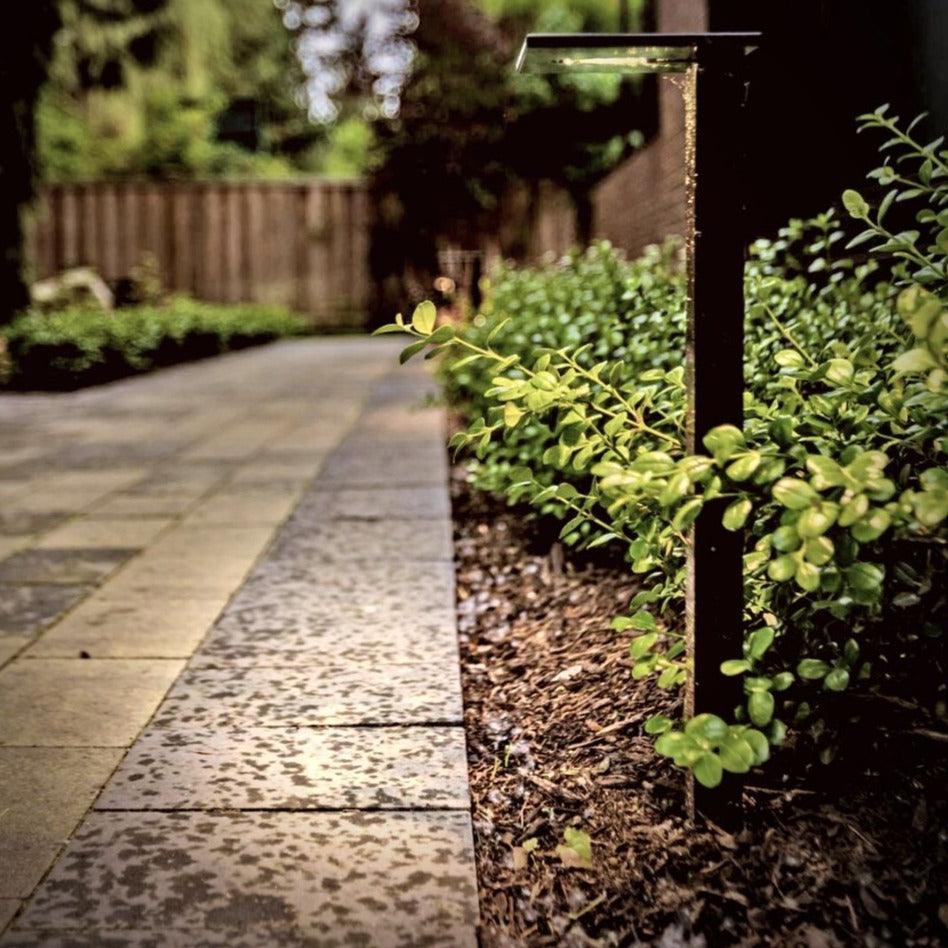 Are your products covered by a warranty?

Yes! Our light fixtures and transformers are covered by a 5- year limitted warranty.
Do you offer in-store pickup?

In-Store Pickup

In-store and curbside pickup is available for all on-line purchases. Pickups are available Monday to Friday 8am to 3:30pm PST.

Our store is located at:

45910 Rowat Ave.

Unit 102

Chilliwack, British Columbia

Canada
What are my shipping options?

We offer various shipping options. In some cases a third-party supplier may be managing our inventory and will be responsible for shipping your products.

Shipping Fees

Canada Standard Delivery 2 to 3 business days $25.00 (CAD)

USA Standard Delivery 4 to 8 business days $40.00 (CAD)
Do you deliver internationally?

We offer worldwide shipping. Free shipping is not valid on international orders. For information about customs process:

Email:

Call:

+1 (604) 574-0141

Please note, we may be subject to various rules and restrictions in relation to some international deliveries and you may be subject to additional taxes and duties over which we have no control. If such cases apply, you are responsible for complying with the laws applicable to the country where you live and will be responsible for any such
additional costs or taxes.
What happens if my order is delayed?

If delivery is delayed for any reason we will let you know as soon as possible and will advise you of a revised estimated date for delivery.
How can you contact us about our shipping policies?

If you have any further questions or comments, you may contact us by:


Phone:
+1 (604) 574-0141
Do your shipping terms apply to my order?

This Shipping & Delivery Policy is part of our Terms of Service ("Terms") and should be therefore read alongside our main Terms:

https://silhouettelights.com/policies/terms-of-service.


Please carefully review our Shipping & Delivery Policy when purchasing our products. This policy will apply to any order you place with us.